Entrepreneurs Who Changed History
Entrepreneurs Who Changed History. Sách hình ảnh tập hợp tất cả các câu chuyện về những nhà sáng lập, nhà khởi nghiệp kinh doanh nổi tiếng từ cổ chí kim trong mọi lỉnh vực ảnh hưởng đến đời sống nhân loại.
Đặt in màu tại HoaXanh - Thêm vào giỏ hàng.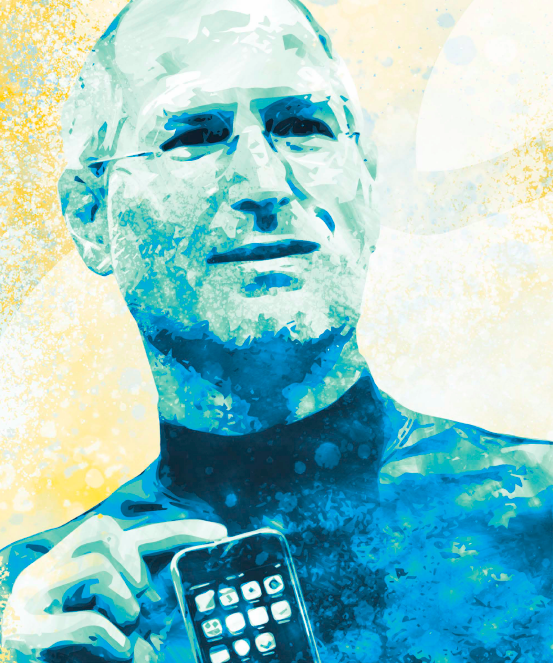 Trade and Exploration
Giovanni de' Medici. Johannes Gutenberg. Jakob Fugger. John Law. Charles-Xavier Thomas de Colmar. Benjamin Franklin. Eliza Lucas Pinckney.
Industry and Innovation
Matthew Boulton and James Watt. Cornelius Vanderbilt. P. T. Barnum. Biddy Mason. Lydia Pinkham. Levi Strauss. Jaja of Opobo. Friedrich Bayer. Andrew Carnegie
Power and Monopoly
Jamsetji Tata. John D. Rockefeller. Karl Benz. Thomas Edison. Henry Ford. Madam C. J. Walker. Melitta Bentz. Tomáš Baťa
Manufacturing and Mass Production
Clarence Saunders. Coco Chanel. Louis B. Mayer. Konosuke Matsushita. Walt Disney. Ray Kroc. Howard Hughes. J.R.D. Tata
Advertising and Consumerism
Estée Lauder. Lee Byung-chull. Enzo Ferrari. Mary Kay Ash. Sam Walton. Masaru Ibuka and Akio Morita. Faqir Chand Kohli. Charles Schwab. Ingvar Kamprad. Leonardo Del Vecchio. Giorgio Armani. Phil Knight. Directory
Leisure and Entertainment
Carlos Slim Helú. Frederick W. Smith. Muhammad Yunus. Anita Roddick. George Lucas. Liu Chuanzhi. Robert L. Johnson. James Dyson. Richard Branson. Arianna Huffington. Folorunso Alakija. Kiran Mazumdar-Shaw. John Mackey. Oprah Winfrey. Wang Jianlin
Globalization and Ecommercial
Bill Gate, Steve Jobs, Debbi Fields, Aliko Dangote, Chip Wilson, Zhang Yin, Cher Wang, Jack Ma, Jeff Bezos, Wu Yajun, Seth Goldman, Peter Thiel, Pierre Omidyar, Robin Li, Yerry Yang, Ana Maiques, Jay-Z, Elon Musk, Sara Blakely, Ma Huateng, Abigail Forsyth, Larry Page and Sergey Brin, Martha Lane Fox, Garrett Camp, Beyoncé, Mark Zuckerberg, Anne-Marie Imafidon.
---